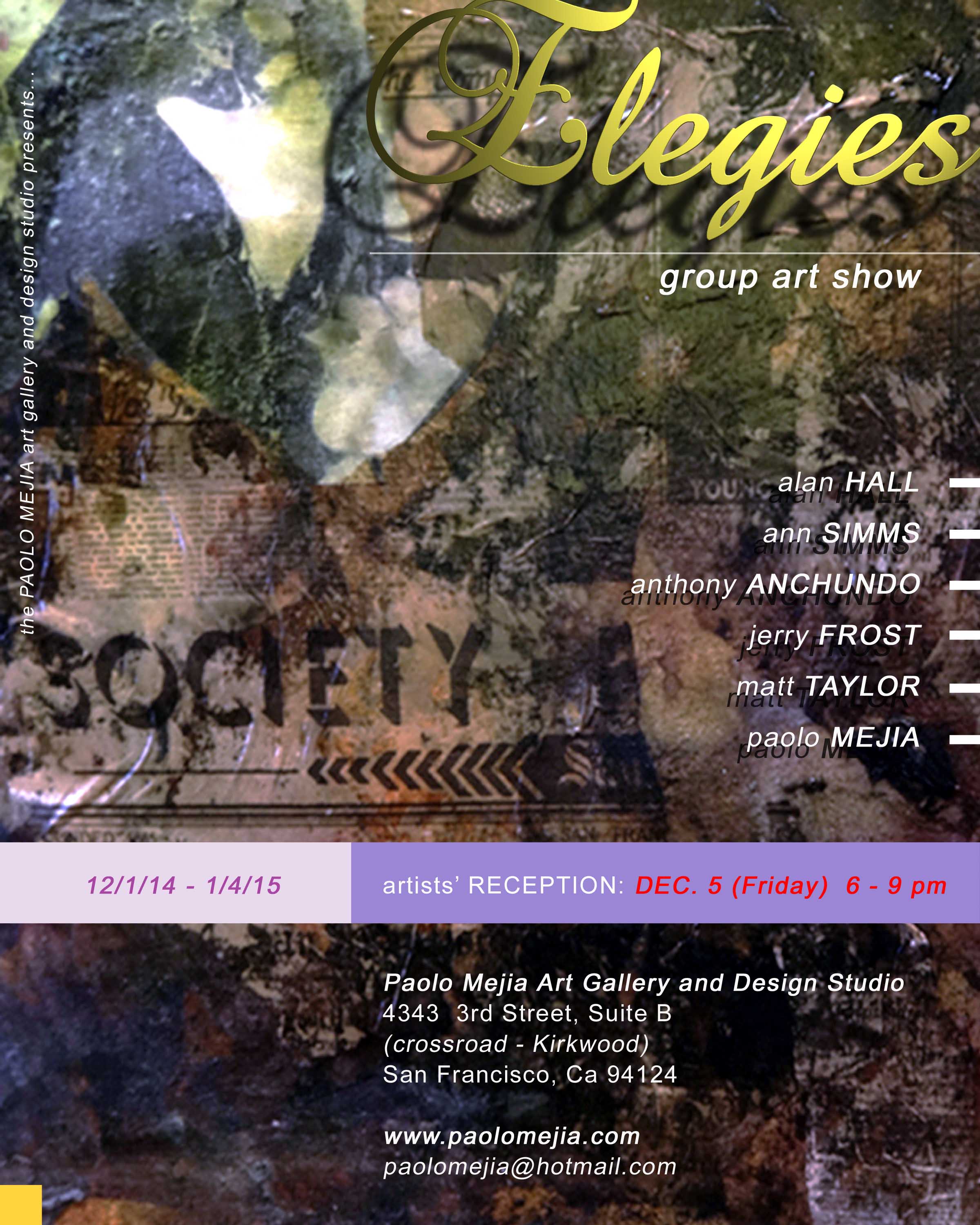 The Paolo Mejia Art Gallery and Design Studio cordially invites everyone to attend our group show entitled "Elegies". This group show will end the year with a deep and critical look into the beauty of color and abstraction. The group show will showcase 6 local artists with their wonderful work. Come pass by this December, meet the artists and purchase a piece or two for your collection or as gifts.
Elegies: Works in Abstraction
Curated by Anthony Anchundo
An elegy is a song of longing, a lament for things, for times, for loved ones that have passed and gone.
And elegy can be gentle or powerful. It can bring weeping or simply a soft smile at the remembering of something beautiful and beloved.
The idea of using the elegy as a theme for visual art follows these same contours, especially for this show dedicated to presenting the works of six prominent abstract artists.
Just like a spoken elegy, abstraction points to something beyond itself and inherently attaches itself to something of the past whether a form or a ghost, a memory, or an idea.
Each of our artists have selected from their work pieces that express the idea of an elegy – to choose works that represent their own vision of longing and remembrance of things lost.
These are their songs in visual form.
featured artists:
art SHOW:  DECEMBER 1 – JANUARY 4
location:
Paolo Mejia Art Gallery and Design Studio
4343  3rd St, Suite B
(crossroad – Kirkwood)
San Francisco, Ca 94124