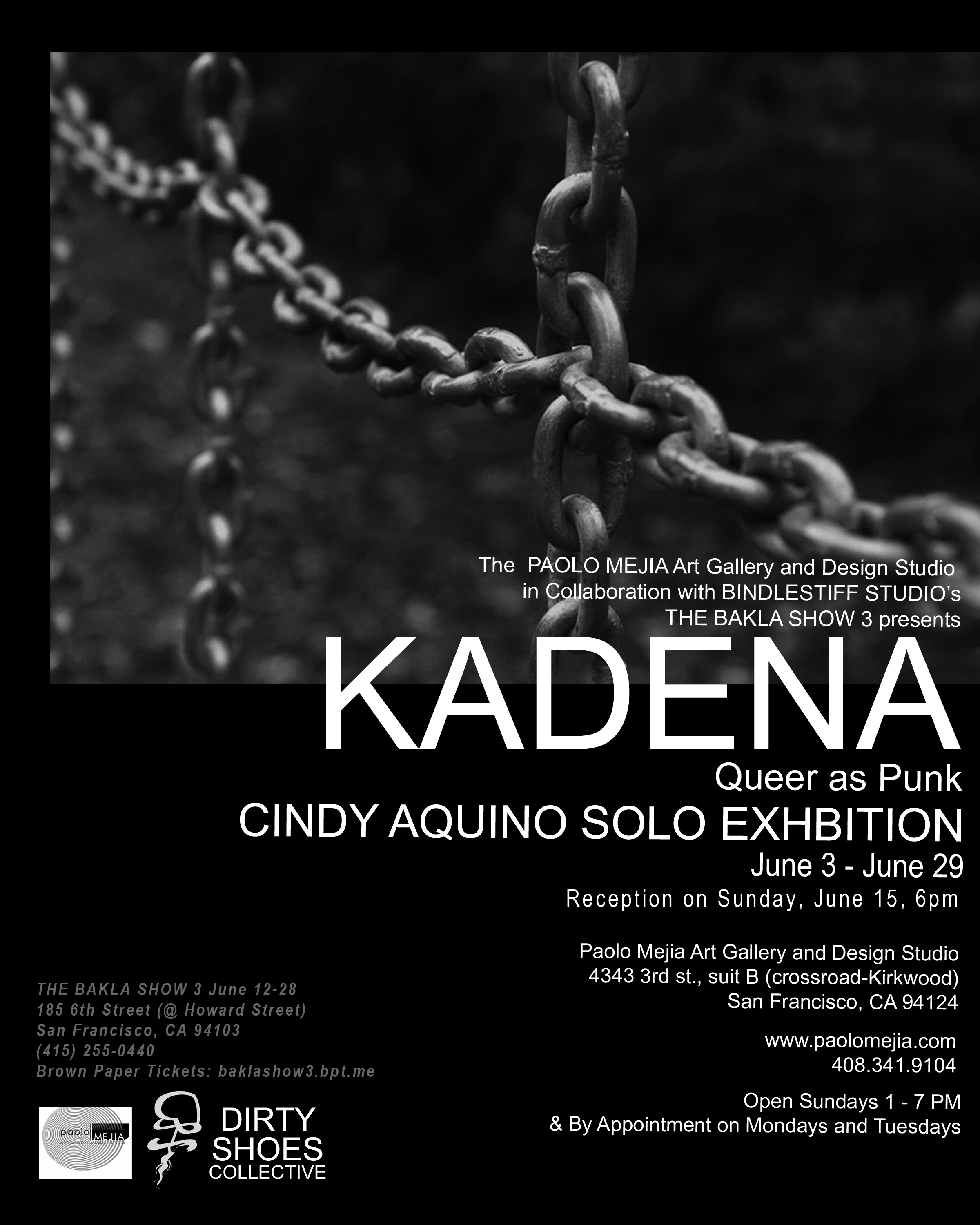 Cindy Aquino's solo exhibition focuses on the autonomy and determination of the human spirit. She personally takes us within the access of her surrounding environment: deep inside the psyche of the LGBT Manila folk, as well as her surrounding punk family and community. The combination of these two cultures create a surprising harmony, as urbanites in the city find solace in one's own self-empowerment as brothers and sisters united in a determined and familial setting of solidarity.
The exhibition is a satellite program of Bindlestiff Studio's Bakla Show 3, in time for San Francisco Pride.
About the Artist:
Cindy Aquino (b. 1986)  is a photographer based in Manila, Philippines. Her photographic work, "Bond" is a recipient of the PRIDE PHOTO AWARD in Oude Kerk, Amsterdam as the Grand Prize in 2013 and 2nd Prize for the "Extremely Normal" category last 23rd of August 2013 in CNN. Cindy is also an active member of Restore Outdoor Club (Rebuilding Environmental and Social Consciousness through Outdoor and Recreational Enrichment) promoting ethical responsibility to protect and manage the environment, based in Manila, Philippines.
art SHOW:  JUNE 3 – JUNE 29
location:
Paolo Mejia Art Gallery and Design Studio
4343  3rd st., suite B
San Francisco, Ca 94124