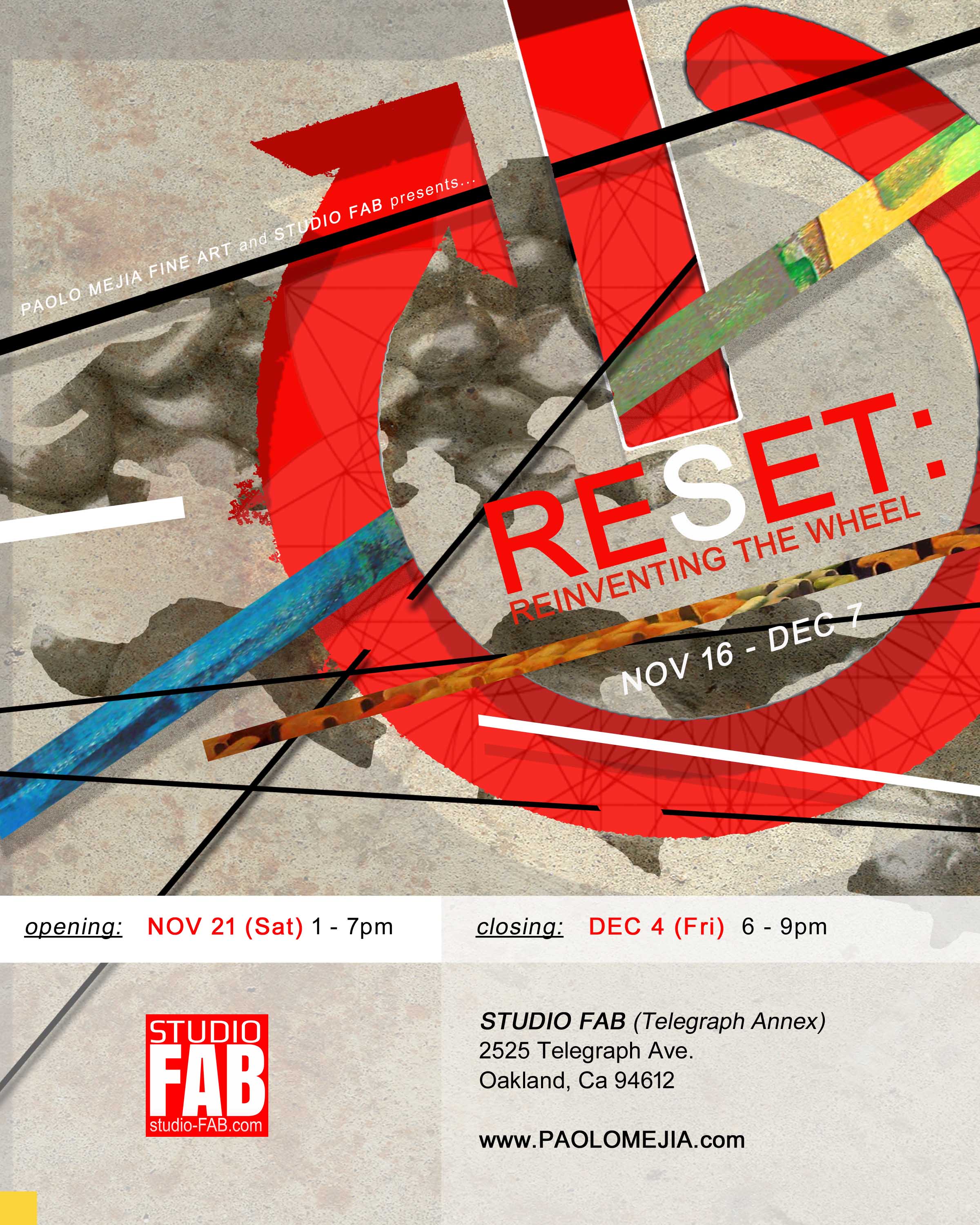 The PAOLO MEJIA fine art and design in collaboration with STUDIO FAB are ecstatic to have our first collaborative group art show entitled "RESET: Reinventing the Wheel", a group art show that will be held at the center of Art Murmur Telegraph Avenue, Oakland this mid-November through December. This group show is an attempt to give acknowledge and notice to artists who is working hard to reinvent art from the traditional and popular mainstream into something fresh. Their artwork will challenge the art scene.
Come pass by, see the show and meet the artists. Our group show will be showcased during Saturday Art Strolls throughout November and First Friday in December.
art show:       NOV 16 – DEC 7
location:     
STUDIO-FAB  (Telegraph Annex Gallery)
2525 Telegraph Ave.
Oakland, Ca.
Guest artists:
+Brandon Gastinell
+Chloe Meyer
+Chris Kanyusik
+Dani Robison
+Darrell Hunger
+Jon Kwak
+Laurie Vanina
+Lupita Flores
+Marcius Noceda
+Maria Fatima Urbi
+Mel Vera Cruz
+Paolo C Mejia
+Suchitra
<<< Go back to the previous page